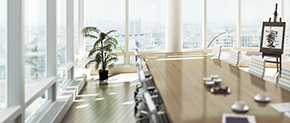 Century 21 Schneider Realty maintains a comprehensive database of available properties and commercial property owners from around the greater White Plains region. Whether you are looking for an executive suite, retail space, or industrial warehouse, we can provide you with the right options.
Maintaining your investment properties doesn't have to be difficult or a hassle. Aiman can connect you with the most reputable property management professionals, saving you precious time and money. He can even help you further by handling everything for you in house.
I work with real estate companies and property management firms to be certain I have the most current information.
There are a wealth of available spacious homes, condos, and remodeled residences throughout the greater White Plains area. Aiman make finding the perfect rental home convenient and simple. Best of all, you never have to pay a finder's fee or separate application fees.